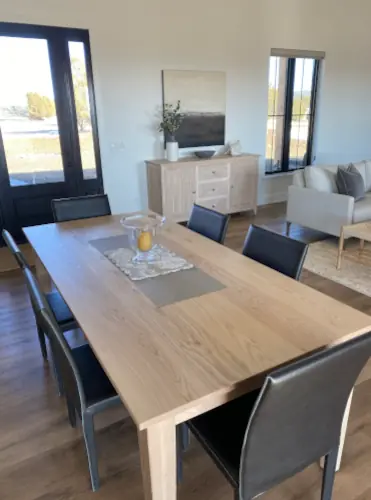 We work closely with our clients to create high quality furniture crafted to their exact specifications.
The benefit to this approach is that you receive furniture that will last a lifetime and can be handed down through the generations.
We offer both two-dimensional and three-dimensional engraving. Our custom engraving offers the same high-quality work as our furniture. With many choices of wood types and fonts. you are sure to find the perfect combination.
Every aspect of your project is meticulously designed and crafted to produce the perfect plaque, sign or whatever your heart desires.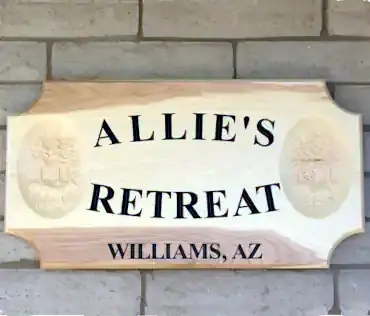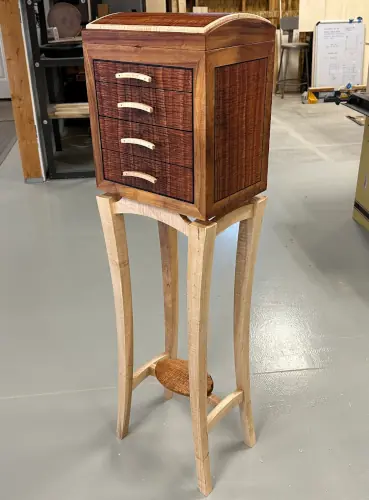 We can create a custom piece of artwork to enhance your surroundings. Weather it is a jewelry box, keepsake box, display box, we can create anything you can dream up.
We have a great selection of exotic woods to choose from with access to many more if we do not the type you are looking for.
Wood is one of the most magical and awe-inspiring materials. It is a natural medium created by nature itself. No two pieces are the same. It is so precious to us that we use every bit we have with our reclaimed artwork. What is left is saw dust, which winds up in the compost pile.
We enjoy sharing our love for woodworking with our clients. With over 25 years of experience, we are able to provide you with top quality work in a timely matter. The most important aspect of working with a craftsman is communication during your project. We pride ourselves on answering your questions quickly and completely.