More than 25 years of Fine Craftsmanship
Working Closely with our clients to design and craft furniture for their lifestyle!
RMK Designs is a fine woodworking studio located in the high plains of Yavapai county Arizona. We are about 15 miles north of Prescott, Arizona just outside the town of Chino Valley. We have been in business since 1995. Originally started in San Marcos, California we moved to Arizona to increase our studio space dedicated to creating fine works of art in home furnishings and décor. Our focus is on providing high quality furniture such as Coffee table, end tables, hall tables, sofa tables, and other works to help clients furnish their home with unique décor. We currently work with clients in both Arizona and San Diego County in California.
What makes RMK Designs unique is our attention to detail throughout your project. You will work with the same craftsman from start to finish which assures you will have the ability to get answers to questions and frequent status updates. We offer full CAD (Computer Aided Design) drawings to show you in a clear and precise manner what your project will look like once completed including size, shape, and details. All work is done in-house from designing to completion such as personally selecting each piece of lumber, handcrafting your item, the application of the finish, assembly of hardware and delivery. This ensures continuity of the project by a detail oriented professional.
We are ready to work with our clients on their custom projects. Whether it is a dining table, free standing cabinet, entertainment center, entry table or any other item to complete the look of your homes décor we are there to assist you. We work with homeowners, interior designers, and others involved in all aspects of decorating a home space.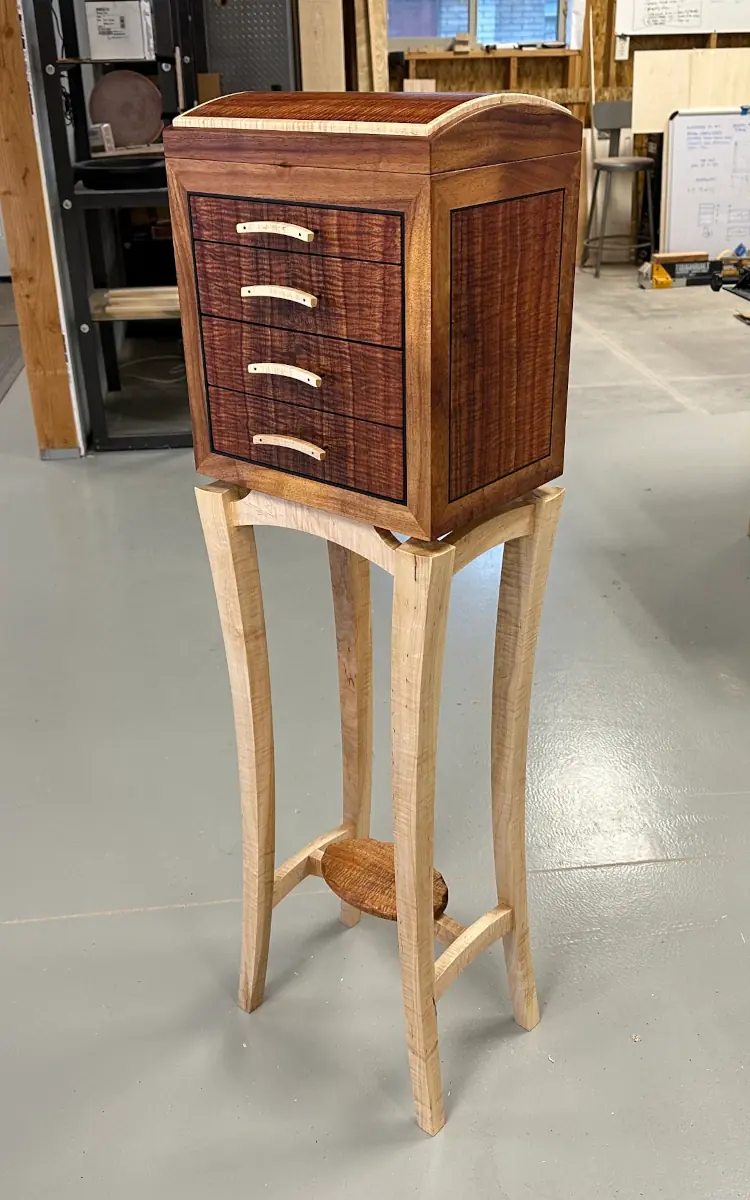 "We are Artists! - An art background helps to bring creativity to your project. The ability to think outside the box produces a unique design element present in all of our designs."
Artist/Craftsman RMK Designs